Résumé
Currently a full-time student, I am seeking for a managerial position or graduate program preferably in the aviation / aerospace field starting June 2016.

With an English father and a French mother, my childhood was enriched by two different cultures. This developed not only my English and French language skills but also an interest in a career from a European perspective.

Passionate about technologies, innovations and aeronautics, I first graduated from an engineering school (ISTY), specialized in mechatronics, before achieving a dual degree in mechanical engineering at Coventry University.

Very involved in the projects I undertake, I became president of the student Union in order to develop the extracurricular activities of the school. Throughout the year, this gave me on one hand the opportunity to have an entrepreneurial/managerial experience and on the other hand, it contributed to the school's and students satisfaction.

Always looking for more responsibilities and new challenges, I then decided to complement my technical abilities with a managerial education. I applied for a Global Business Leaders' program in Coventry. I am currently following a MSc in Management at Edhec Business School which gives me a broad scope of managerial skills and great business knowledge.
Expérience professionnelle
Project manager
GROUPE RENAULT , Guyancourt - En alternance
De Juin 2013 à Août 2015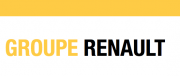 Coordinated and strengthened a learning organization of 25 people located in 8 production plants in Europe by presenting the latest updates, issues and innovative ideas in semi-annual meetings.
Managed a €600k project in Renault Flins after assisting 4 different integrations of in-line robotic measurement systems (FMS).

Problems and difficulties faced:
- A project budget decreased by €150k one month before the final deadline.
- Pressure by the company, 30 people involved and 5 international suppliers.
- Lack of time, high standards and expectations with a complex technology.

Technical achievements:
- Studied and defined the equipment to purchase.
- Achieved simulations on ROBCAD and load calculations to validate upstream the feasibility of the project.
- Created and optimized 9 robot trajectories for the measurement site in Renault Flins.

Managerial achievements:
- Managed the cost, planning and study phases of the project.
- Accomplished studies to decrease the project price by 26%: €140k approx.
- Delivered the project on time with the latest and best contactless measurement technology.
- Piloted the uninstallation of the initial in-line measurement system (Sub project of €15k).

Social achievements:
- Presented the project to the production plant and Executive project committees to persuade them to continue the project in spite of the budget over cost.
- Organized and coordinated many technical meetings.
- Capitalized data and gave recommendations to my colleagues for the remaining phases of the project.
Formations complémentaires
MSc Management studies
EDHEC Business school
2015 à 2016
Managerial courses:
- Human Ressources Management
- Strategic Management
- Project & Operations Management
- Management Sense-making and Leadership
- Digital innovation
- Business Ethics

Business and numerical/analytical courses:
- Corporate Finance
- Cost & Managerial Accounting
- Data Analysis
- Marketing
- International Business Law
- Entrepreneurship
- Organisational Behavior

Self development courses:
- Reflexivity Management Development Program (RMDP)
- Talent Identification & Career Development Program (TI&CD)
MSc mechanical engineering
Coventry Uniersity - Engineering
2014 à 2015
Parcours officiels
Ingénieur Techniques de l'Industrie spé. Mécatronique 3ème A

Anglais - Langue maternelle
Espagnol - Notions
Chinois - Notions
Français - Langue maternelle
Centres d'intérêt
Tennis
Ski
Aéronautique
technologies
project management