Résumé
The EMEA Solution Sales organization is a part of the Global Solution Sales Organization chartered to helps customers achieve transformational business results from mobile enterprise communication and public safety systems.

I translate customer problems into a competitively advantageous solution that will lead to a profitable implementation. For this I utilize deep technical architecture of Zebra products, applications, 3rd party and customer legacy IT to interpret business requirements into technical architecture and work with presales Technical Architects/Engineering to create a build of materials (BOM).

I work closely with the sales teams engage the Product business units for technical clarifications/approach to complex requirements as well as interpret technical requirements with Services business unit for delivery scoping and project phasing.

I identify technical requirements that can go into product or services roadmaps and architectures as well as demonstrate the end-to-end technical differentiations of Zebra solutions. I also support demos/prototype and Proof of Concept and develop a global SA community of interest across sales and services. Finally, I am responsible for securing customer references/advocacy.
Expériences professionnelles
Emea solution sales architect
ZEBRA TECHNOLOGIES - CDI
De Octobre 2014 à Aujourd'hui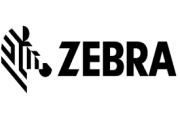 Responsibilities:
• Be the customer's technical consultant (for both MSI and existing in-house technology)
• Identify explicit/implicit customer problems, needs & initiatives
• Define, analyze and validate use cases and workflows with key customer stakeholders
• Build ROI for potential projects
• Develop local partnerships and overall ecosystem for solutions offerings
• Research and select appropriate technologies
• Define and analyze system interfaces
• Design a solution based on:
o Customer requirements
o Available technologies
o Project constraints (budget, time, and resources)
o Competitive advantages (company IP and strategic partnerships)
• Present viable solutions with most attractive ROI
• Specify the necessary hardware, software, network infrastructure and services components
• Develop winning proposal
• Work with key stakeholders to support and drive solution within the customer organization
• Support in the successful implementation (within scope, budget and time) of proposed solution
• Document reference architectures, best practices and lessons learned for future opportunities
Emea solution sales architect
MOTOROLA SOLUTIONS
De Février 2013 à Aujourd'hui
Responsibilities:
• Be the customer's technical consultant (for both MSI and existing in-house technology)
• Identify explicit/implicit customer problems, needs & initiatives
• Define, analyze and validate use cases and workflows with key customer stakeholders
• Build ROI for potential projects
• Develop local partnerships and overall ecosystem for solutions offerings
• Research and select appropriate technologies
• Define and analyze system interfaces
• Design a solution based on:
o Customer requirements
o Available technologies
o Project constraints (budget, time, and resources)
o Competitive advantages (company IP and strategic partnerships)
• Present viable solutions with most attractive ROI
• Specify the necessary hardware, software, network infrastructure and services components
• Develop winning proposal
• Work with key stakeholders to support and drive solution within the customer organization
• Support in the successful implementation (within scope, budget and time) of proposed solution
• Document reference architectures, best practices and lessons learned for future opportunities
Traceability & rfid solution architect & project manager
HUB ONE , Tremblay-en-france - CDI
De Mars 2006 à Février 2013
Technical referent for the group on tracking and RFID solutions
o Project manager ( pre sale, deployment) : In charge of the definition and the following of the SLA
o Business expertise in Air transportation and supply chain (Project Air France, Aéroports de Paris, LPR...)


 Pre sale Engineer

o Analysis of customer needs and elaboration of technical specifications
o Redaction of proposal and construction of business models
o Technical expert on pre sale meeting in tandem with sales force

 Engineering

o Redaction of specification and detailed technical specification
o Implementation of pilot project in operational environment
o Selection and management of suppliers
o Technological and competitive intelligence
o Involved in normalization group ( AFNOR – CN 31)
o Animation of marketing/engineering forum and technical training


 Project Management (main references)

o Air France : ULD Tracking solution
 SLA on the whole service
 Technical definition of the solution
 On site integration
 Tests , validations and user acceptance tests
 Redaction of administration and industrialization process

o Aéroports de Paris-Air France : Luggage tracking between Paris and Amsterdam
 Innovative project for RFID luggage tracking
 International project management
 Taking into account security and safety constraints
 Integration on existing luggage conveyors

o Le Havre harbour : Sea Container tracking
o LPR : Wooden pallet tracking solution in retail environment
Formation complémentaire
master 2
Paris Sud - Telecommunication
2005 à 2006
Parcours officiels
M1 Sciences Pour l'Ingénieur

Licence Electronique, Electrotechnique, Automatique

L2 Sciences Pour l'Ingénieur

Anglais - Courant
Allemand - Notions
Espagnol - Notions