Résumé
Holder of a Master 2 - MQCA (Management, Qualité et Conduites d'Affaires) in apprenticeship contract at Sup De V, Université de Saint Quentin en Yvelines/Versailles (Paris-Saclay since 2015), an American BBA (Master 1) major International Business at American Business School of Paris (IGS Group) and a Two-Years Technical Degree in Management of Business Units (BTS MUC), I'm currently looking for a permanent work as a IT Buyer.
Expériences professionnelles
Acheteur it
ORANGE , Paris - En alternance
De Septembre 2015 à Octobre 2015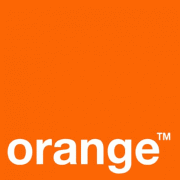 - Gestion du portefeuille des fournisseurs «Portage IT»
- Création d'un catalogue produit interne Hardware - Accessoires Bureautique
- Gestion de l'appel d'offres Hardware - Accessoires Bureautique
- Gestion d'appels d'offres Software
- Mise en place et suivi contractuel, analyse KPI, collaboration directe avec les prescripteurs, etc.
Assistant marketing
TEE-ZED PRODUCTS - Stage
De Avril 2013 à Octobre 2013
- Gestion de bases de données
- Création d'un catalogue produit imprimé à 1500 exemplaires - Mise en place d'un plan d'action promotionnel en équipe
- Gestion des commandes sur AX Microsoft Dynamics 2009
Junior consultant
INTERNATIONAL BOOST - Stage
De Juin 2012 à Août 2012
- Mise à jour du Business Plan de l'entreprise
- Gestion relation client
- Prospection client en salon incubateur: signature de 3 contrats client en 3 mois, - Benchmark: politique de prix
Formations complémentaires
American Bachelor of Business Administration
American Business School (Groupe IGS) - International Business
2010 à 2013
Equivalent d'un Master 1 et reconnu par l'éducation nationale Française depuis 2010. Ce diplôme américain repose sur les techniques de business anglo-saxon et l'ensemble du cursus est en anglais (américain).
BTS
Lycée Chrestien - Management des Unités Commerciales
2008 à 2010
Parcours officiels
M2P Sciences du Management spé Management Qualité et Conduite d'Affaires

M2P Sciences du Management spé Management Qualité et Conduite d'Affaires

Anglais - Courant
Espagnol - Notions
Centres d'intérêt
Sport
musique
voyage culturel