Résumé
Arnaud is the Director of Corporate Innovation at 500 Startups. His recent report on How do the World's Biggest Companies Deal with the Start-up Revolution details the bullish efforts by Multinational Corporations to engage start-ups and leverage on their capabilities. A prolific speaker, Arnaud shed light on the often overlooked, yet active approach by corporates to tap into the minds (and indeed, businesses) of entrepreneurs. His work has received extensive media coverage in Forbes, Bloomberg, Les Echos and other media.

Arnaud is an Entrepreneur in Residence at INSEAD.

Arnaud develops some tools for the Asian startup ecosystem including: The Asia Funding / M&A Newsletter, Singapore startup ecosystem and entrepreneur toolbox and the Map of the Money.

Prior to 500 Startups, Arnaud was part of INSEAD, where he was responsible for facilitating interactions between MBA students/alumni and the Entrepreneurship ecosystem.

***
Selected speaking engagements:
• Slush Deep Dive, Finland, 2016
• HEC, France, 2016
• DLD, Israel, 2016
• Slush, Singapore 2016
• Pioneers.io, Japan, 2016
• INSEAD Asian Private Equity Conference, France, 2016
• PreMoney, USA, 2016
• Rise, Hong Kong, 2016
• Global Corporate Venturing Symposium, United Kingdom, 2016
• Deloitte Innovation Day, Singapore, 2016

***
more info:
- Website: www.arnaudbonzom.com
- Presentations: http://slideshare.net/arnaudbonzom
- The Asia Funding / M&A Newsletter - to sign up: http://eepurl.com/_Z4k5
- Get a Job - to sign up: http://eepurl.com/bK0_nv
Expériences professionnelles
Venture partner
500 STARTUPS
De Juin 2017 à Aujourd'hui
• Helping entrepreneurs in Southeast Asia to engage with large corporations, creating partnerships and raising capital.
Entrepreneur in residence
INSEAD
De Novembre 2016 à Aujourd'hui
• Provide practical knowledge and strategic advice to MBA students on launching startups
Co-founder
MAP OF THE MONEY
De Septembre 2016 à Aujourd'hui
• The Map of the Money displays active investors in Singapore to help entrepreneurs to navigate the funding landscape.

Launched the interactive www.mapofthemoney.com website with Florian Cornu to help entrepreneurs reach the right investors.
Director of corporate innovation
500 STARTUPS - CDI
De Avril 2015 à Juin 2017
• Engaged and advised Governments and C-level at Fortune 500 on their future strategies and how they can partner with startups to grow together
• Delivered 30 sessions on Corporate Startup Engagement to C-level in 16 countries including Hong Kong, Israel, Japan, Singapore and USA
• Co-authored with INSEAD: How do the World's Biggest Companies Deal with the Startup Revolution? (bit.ly/500corp). Covered by more than 100 media and mentioned by leading companies like Bain, Bearing Point and Deloitte
Mentor
STARTUPBOOTCAMP
De Février 2015 à Aujourd'hui
• Startupbootcamp FinTech is the world's largest accelerator for FinTech startups
Founder
STARTINTX
De Janvier 2015 à Aujourd'hui
• Publicize Startintx Index© on a quarter basis - 50,000+ views in 2 weeks
• Publish the first weekly newsletter in APAC to cover Startup funding and M&A news
• Sign up at http://eepurl.com/_Z4k5
Angel investor
GARUDA ROBOTICS
De Décembre 2014 à Aujourd'hui
• Garuda Robotics is building a platform to enable the next generation of drone services and applications.
• Co-founders: Mark Yong (CEO), Jiin Joo Ong (CTO), Pulkit Jaiswal (Forward Deployed Engineer)
Angel investor
HEALINT
De Avril 2014 à Aujourd'hui
• Healint is developing innovative Saas solutions to support patients with Chronic conditions and contribute to medical research and healthcare improvement.
• Co-founders: Francois Cadiou (CEO), Veronica Chew (CMO), Ali Elgamal (CTO)
• Backed by Gree Ventures and Wavemaker Labs
Angel investor
KRAK STUDIOS
De Avril 2014 à Aujourd'hui
• In every street there is excitement, style, creativity and pain… Ride the world!
• Founder: Kevin Straszburger (chief skateboarder)
Mentor
UNIVERSITY OF CHICAGO BOOTH SCHOOL OF BUSINESS
De Février 2014 à Aujourd'hui
• Advise Executive MBA students on a business competition - The Global New Venture Challenge (GNVC)
Assistant director - corporate partnership development
INSEAD - CDI
De Juin 2013 à Janvier 2015
• Lead business development for the Entrepreneurship, SMEs, Technology and Social Impact sectors in Asia Pacific
• Increase interactions between students/alumni and the Entrepreneurship community (Entrepreneurs / SMEs / Corporate Innovation Centres / Incubators / Family Businesses / VCs)
• Advise MBA students/alumni (over 47,000 worldwide) on career strategies and requirements for entering the Entrepreneurship, SMEs, Technology and Social impact sectors

Managers: Sharon C. Brooks & Mary Carey
Trade advisor - new technologies, innovation & services
UBIFRANCE - VIE
De Octobre 2012 à Juin 2013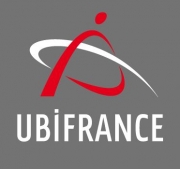 • Provided Trade Consultancy and Market opportunity in the ICT industry for French companies
• Sold Consulting Services for French Companies (set up new office or Business Development)
• Organised C-level meetings with Asian potential partners, customers, distributors...
• Developed ICT expertise and stimulate the relationship with local Authority (EDB, IDA, SPRING...), and Singaporean MNC´s

Managers: Thomas Vial & Frédéric Rossi
Trade advisor - infrastructure, transports, energy, environment and industry
UBIFRANCE
De Janvier 2012 à Avril 2012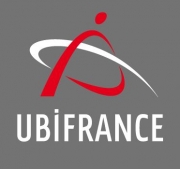 • Advised companies on their development strategy in the local market
• Developed and maintain a portfolio of French companies using the services of the French Trade Commission
• Organized seminar sessions for French companies with Singaporean companies or institutions
• Elaborated a report about aerospace industry in Singapore

Managers: Estelle David & Michel Cywinski
Strategic marketing assistant - new services, audience & advertising
ORANGE , Arcueil - Stage
De Juillet 2011 à Décembre 2011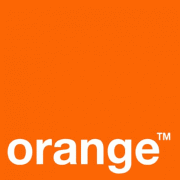 • Carried out alignment of mobile and tablet strategies with multiscreen strategy in Europe - AMEA - LATAM countries
• Performed ad hoc strategy studies of Orange's positioning in the new mobile ecosystem
• Identified competitors' movements, business opportunities and risks for Orange

Managers: Naïla Fite & Thomas Penet
Marketing assistant - developer, platform & ecosystem
MICROSOFT - Stage
De Octobre 2009 à Avril 2010
• Managed and improved communication tools (blog, MSDN platform, newsletter) aimed at ISVs (Independent Software Vendor) audiences
• Coordinated communication actions with product managers and business managers
• Carried out co-marketing with the partners
• Did reporting and kept a watch on market developments

Managers: Antoine Markarian & Julien Codorniou
Market researcher - ductal® business unit
BOUYGUES CONSTRUCTION , Thornleigh - Stage
De Mai 2009 à Octobre 2009
• Carried out market research reports on protection solutions (USA market)
• Assisted in the development of research for qualitative and quantitative tests
• Developed and updated the Ductal (ultra-high performance concrete) information database

Managers: Audrey Barucchi & Mark Rebentrost
Sales manager
LA TRIBUNE
De Janvier 2009 à Mars 2009
• Managed a group of 5 sales respresentatives to sell subscriptions Business to Business
• Carried out segmentation and sales points for each target
• Recruited and trained new sellers
• Did reporting on Excel

Managers: Julia Zimmerlich & Valerie Decamp
Team leader
MALLS
De Novembre 2006 à Décembre 2006
• Managed a team of 9 people during street marketing for Orange
• Reporting

Manager: Christophe Guerra
Mentor
UNIVERSITY OF CHICAGO BOOTH SCHOOL OF BUSINESS
• Advise Executive MBA students on a business competition - The Global New Venture Challenge (GNVC)
Formations complémentaires
Master of Science
Skema Business School (ESC Lille & CERAM) - International Marketing and Business Development (Graduated with Honors)
2008 à 2011


• One semester exchange at Université Laval, Québec, Canada
• One semester exchange at Global Edutech Management, Suzhou, China
MBA
Laval University - International Management
2011 à 2011
Bachelor
Université de Versailles Saint-Quentin-en-Yvelines - Applied Mathematics and Social Sciences
2004 à 2008
Anglais - Courant
Français - Langue maternelle
Espagnol - Technique